What you need:
Sheet music paper - this can be picked up fairly cheaply from second hand stores.
Heart shape punch - we used a 3" one from Hobbycraft (if you don't have one you could create a cardboard template and use this to draw around & cut out using scissors)
Brush
Ink
Thread
Needle or sewing machine
Scissors
This craft is quick, simple and can be adapted to almost any occasion.  We have gone for a love theme as it's near a certain date in February!!  Don't panic if hand lettering is not your thing.  We used brush lettering but you could easily use a stencil to create your personalised message or quote.
We started by punching out of our sheet music into hearts.  We counted the number of letters in our chosen quote "It Must Be Love".  Remember to also included blanks between the words, so in our example we punched 15 hearts.  
We then came to our favourite part, the Brush Lettering.  We simply Brush Lettered the quote via individual letters across the hearts, we found that a Size 1 round watercolour brush (we used this one) worked perfectly with Higgins Eternal ink.  If you have never tried Brush Lettering but would like to give it a go for this project then Brush Pens such as the Tombow Dual Brush Pen are a great entry level option.  
At this point remember to allow the ink to dry before sewing, there is no fun to be had from ruined smudged hearts!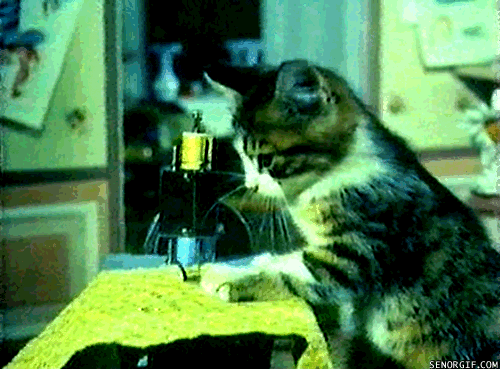 Finally we sewed the hearts together, we used a sewing machine - sewing paper is a very satisfying thing indeed!  If you don't have a sewing machine you can hand sew your hearts, it's a little trickier but a top tip is a super sharp needle.  For the greatest stability we sew the garlands together with the paper having a very slight overlay with the thread line running approximately across the centre of the hearts .  
Remember to leave a length of thread at either end to create a loop to hang your garland.  We chose a thread that blended into the paper, the thread can end up going through the lettering so bear this in mind when choosing which colour thread to use.
We displayed our garland on an entrance door under a simple wreath we made with Wildflower Ouseburn. From this you can see how these garlands would make a perfect decorative welcome sign.
If you give this a go we'd love to see your make, do tag us in #crafthoodmakes
Thanks Craft Lovers xx
Please reload